Organic Farming at Monteillet Fromagerie Gets National Attention
By Michael Harris
Published: Wednesday, August 24, 2011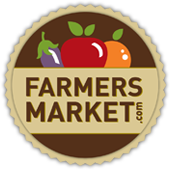 Monteillet Fromagerie is no ordinary cheese shop. Just ask Food & Wine Magazine, NPR, Travel + Leisure, BudgetTravel and all sorts of local publications. Why are they getting so much attention? Not only is their Fresh Herbed Chevre and their La Reine Blanch and Le Roi Noir (just to name a few of their specialty farmstead, artisan cheeses) to die for, but their use of sustainable practices in organic farming makes them really stand out above the crowd.
Pierre-Louis and Joan Monteillet are the proud owners and operators of this operation just outside of Walla Walla, Washington. They take care of 50 French Alpine goats and 50 Friesian and Lacaune sheep on 32 acres of lush land. They believe in using sustainable practices in organic farming of the animals they raise and produce they grow here, because it makes for better food and a healthy lifestyle.
There is way too much great stuff to tell you about this remarkable operation, so visit their website and read all about them. From their tasting room and farm stay to Nourish Gardens and workshops and Farm-to-Table events, it's all here. Plus find them at local farmers markets all over the area.
From the blog post on Local.FarmersMarket.com